Warning: This book contains graphic violence, consensual and nonconsensual sex, drug use, abuse, and other taboo subjects and adult subject matter.  Reader discretion is highly advised.
If you are easily offended, then this book is not for you and please do not continue.
Altered State by Ella Dominguez
Series: Standalone
Published: May 27th 2015 by Self-published
Print Length: 202 pages
Genres: Dark Romance, Erotica
Target Reader: Adult
Purchase Links: Amazon US • B&N • Kobo • iBooks
An erotic psychological thriller. Stand-alone novel.
Warning: Contains detailed sexual encounters & profanity. Intended for readers aged 18+.
Beauty lies in the truth.
A wife with a thirst for revenge desperately trying to save her marriage while hiding in the shadows of her memories… A woman with questionable intentions, a sketchy past and a taste for unavailable men… A husband in love with his wife, a man mesmerized by his mistress, a willing hostage caught between two obsessive women.
A murderer, a liar and a cheater. You think you know which one is which, but nothing is as it seems. After all, everyone wears a mask. Some are just better at hiding the truth than others.
Lies will be exposed. Truths revealed. Blood shed. All in the name of something far more potent than love and much more toxic.

---
REVIEW BY ELLE
This was my first read from Ella Dominguez. I usually judge book from its cover but now I have to swallow my own words LOL. I was searching for something new dark and twisted story and I remember about this book. BAM! This is gonna be short review and my advice is go blind.
Altered State is a story between Miranda who works at bridal shop and married Zeke; a handsome lawyer. Something's wrong with their marriage. It was intimacy and romance. Her husband is distancing himself and Miranda's self-doubt and distrust would threaten their one year marriage. Zeke confused about his marriage with Miranda and then comes Shelby. She came out of nowhere and Zeke agreed with no string attached with this Shelby. She becamse his mistress and it's only for sex including Zeke's fantasy and fetishes. But, Zeke always come back to Miranda and make sure that he loves her no matter what. She's always the one.
A Cheating husband, conventional wife and homewrecker stranger? Like a soap drama. But nope. I mentally take notes about what's happening but in the end, everything isn't what I've expected. Altered State contains 200 pages that's enough to mind-fuck your brain. Their sex scenes was quite steamy but not really detailed for my liking. I couldn't put this down! And the ending… GAH!!! Are u kiddin' me?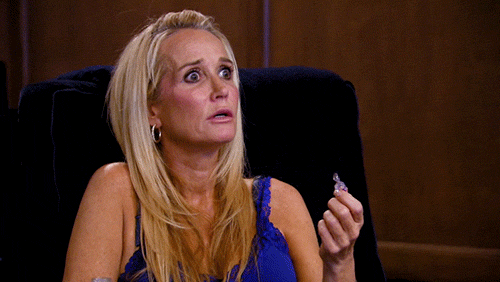 OVERALL RATING
SEX-O-METER