Carnal Secrets by Suzanne Wright
Series: The Phoenix Pact #3
Published: February 11th 2014 by Montlake Romance
Language: English
Print Length: 377 pages
Genres: Paranormal, Romance, Erotica
Target Reader: Adult
Ebook: Amazon US 
Paperback: Amazon US • Book Depository

A pack Alpha and his estranged, true mate wrestle with painful secrets, ruthless enemies, and their own irresistible attraction, in the sexy third book of the Phoenix Pack series.
Half-shifter Shaya Critchley may hold a submissive role in her pack, but she's done taking orders. After her Alpha wolf mate refused to claim her—but committed to interfering in her life—she took off. Now she hides from him, posing as a human in a town full of anti-shifter extremist groups. She thinks he'll never find her again, and that suits her just fine. But she's wrong.
Nick Axton can barely control his feelings for Shaya, but he could never claim her—not if he truly cares for her. The degenerative brain condition he keeps secret would ultimately leave her with a burden rather than a mate. But when Shaya runs away, Nick can't bear the thought of never seeing her again. After tracking her down, he discovers Shaya's feisty and passionate side in the process…a side he'd never seen before.
Under the menacing gazes of territorial local packs and violent human extremists, Nick vows to finally claim the spirited Shaya…and despite her initial resistance, Shaya just might find his fiery determination to be the ultimate aphrodisiac.
---
REVIEW BY ELLE
Oh Oh… I remember this one very well. I almost DNF!
How much I HATE NICK!!! Plain and simple.
After he 'throws' Shaya not he wants her back because it droves him crazy?! Puhleaseee… I don't feel any dominant and alpha vibe around Nick. I couldn't connect with his character. Even when the sexy times. Sigh.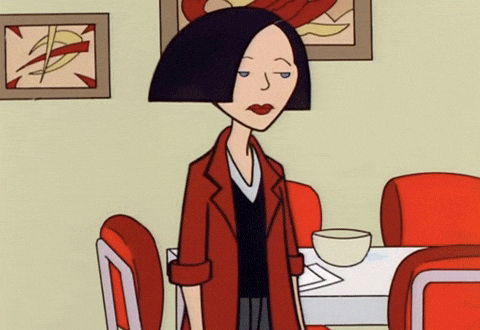 Shaya moves into another town is very understandable. Even she's submissive wolf and half human, she has strong aura and snarky attitude. Determined and doesn't give up. Well, until Nick come many times to 'stake' his claim. With the seduction in action, Shaya couldn't resist Nick but she's not stupid. But their interaction bored me until half the book. It's too much for someone whose in denial. Even I dislike Nick, Shaya turns to irritated me.
"I know I fucked up. I've said I'm sorry for hurting you; I meant it. I promised you that I wouldn't let you down again; I meant it. You might not believe that right now, but you will in time— I won't have it any other way. You're mine, and I refuse to live my life without you in it."
How Nick trying to get in her heart (and panties) and now Shaya's turn to bitch mode. The drama, ugh. The sweaty sex finally happened after… what? I don't remember. Please less talking and more actions. The things are keep me going is the new conflict and new friends. The ghost of their past is back. Nick and his loyal 'follower', Darren has to face new threats. I liked their new challenge outside the wolf pack. The extremist is human community that hate were so much. They're very dangerous. Even though I have issue with the MCs, Carnal Secrets still have redeemable points. The side characters are more interesting, though.
OVERALL RATING
SEX-O-METER